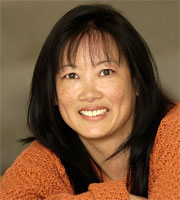 Bernie Soon, MA, MFT, SEP
Adult, Child, Couples & Family Counselor Specializing in EMDR & Somatic Experiencing
Body-Oriented Psychotherapist

West Los Angeles * Hollywood * Sherman Oaks
Valley Village * Studio City
EMDR Therapy in Los Angeles -
"Getting you where you want to be Sooner"

Call for a Free Initial Telephone Consultation
(818) 997 - EMDR (818) 997 - 3637
Or e-mail me Bernie Soon

******************************************************************

WELCOME
Los Angeles EMDR Therapist * Los Angeles Psychotherapist * Los Angeles Marriage Therapist
My name is Bernie Soon, MA, MFT, SEP
and I am a Los Angeles based, California Licensed
Body-Oriented Psychotherapist / Marriage Family Therapist /
Trauma Therapist

Certified EMDR Therapist * Eye Movement Desensitization & Reprocessing
Certified Somatic Experiencing Touch Therapist &
Having worked as a Psychotherapist, EMDR Therapist, Somatic Experiencing Practitioner, Trauma Therapist, Clinical Supervisor, Trainer and Director for over 25 years in both major Los Angeles community mental health clinics and in private practice, I am devoted to using the most successful state-of-the-art methods like EMDR Therapy, Somatic Experiencing, BrainSpotting and Forensic Healing to help my clients achieve their desire for personal empowerment and fulfillment, to increase their ability to "thrive rather than just survive" and to lead more peaceful, happy and rewarding lives. I offer psychotherapy services at three convenient office locations to serve you in West Los Angeles / Brentwood area, Hollywood and Sherman Oaks / North Hollywood area.

HOW I WORK
"My concept of healing is to achieve
the most profound and effective treatment effect
in the shortest period of time
with the least amount of distress."
To this end, I incorporate powerful, cutting edge, Body-Mind Psychotherapy methods such as (click on method for more information):
EMDR Therapy, Somatic Experiencing, Forensic Healing,

BrainSpotting, Psychoacoustics, Brain-Wave Entrainment,

along with Traditional Psychotherapy
To help you feel safe, supported and successful
In achieving your goals in less time than traditional psychotherapy.

Compared to traditional talk psychotherapy, Body-Oriented Psychotherapy works "from the body level up rather than from the head level down". EMDR Therapy, Somatic Experiencing, BrainSpotting & Forensic Healing can effectively clear out old "trigger" reactions from a "core level" helping you feel more resolved and in sync throughout your body, mind and heart.

Holding a heart-opening, compassionate and confidential space for you to work in, I assist you in effectively releasing and changing negative core beliefs, undesireable patterns and resolving old issues that keep you from moving forward.

"Feel Less Anxious, Fearful, Stuck, Depressed, or
Enhance your Confidence, Ability to Perform, Follow Through,
Love Openly,
Commit When You Want, Let Go When You Want,
Be Fully Present and Connected
In Whatever You Do."
Please feel free to find more detailed information regarding my work and recommendations at:
* California Association of Marriage Family Therapists *
I warmly invite you to call me for a free phone consultation at
(818) 997 - EMDR (3637)
I would be happy to discuss treatment options, see if you would be a
good candidate for EMDR Therapy, and how we might work together.
I have three Los Angeles office locations to serve you, conveniently located in:
West Los Angeles
Elio's Fitness for Success Studios
12424 Wilshire Blvd, Suite 101, Los Angeles, CA 90025
Valley Village / Studio City
Body-Mind Psychotherapy Services, Inc.
12409 Killion Street, Valley Village, CA 91607
Hollywood

Golden Bridge Yoga - Amrit Davaa Wellness Center
1357 N. Highland, Ave., Hollywood, CA 90028
Evening & Weekend Appointments Available
Business Hours
Mon-Fri 9 am - 8 pm
Sat-Sun 9 am - 5 pm
(818) 997 - EMDR (3637)

Email Bernie Soon
"EMDR - Getting You Where You Want to Be Sooner."