BROOKS WACHTEL
(310) 855-0693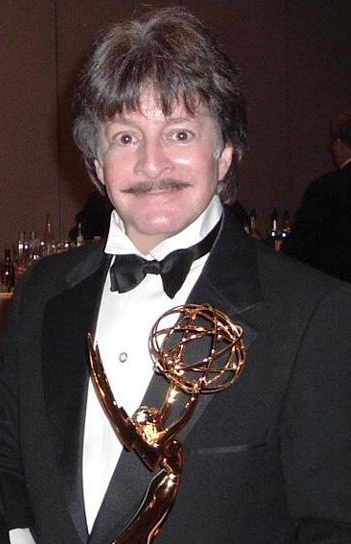 Emmy winning writer, Brooks Wachtel, spent his youth as a "Navy Brat" traveling all over the world. By the time he was a teenager, Brooks knew that he wanted a career in the motion picture field. While attending Hollywood High School and later both USC and UCLA, he produced several student films. One - remarkable for a sixteen year old - was a forty-five minute Sherlock Holmes spoof done in period.
Mr. Wachtel is a writer/producer/director who has written and produced many documentaries for The History Channel. His most recent project is co-creating the hit series DogFights. This series, launched from a highly-successful two-hour special that Mr. Wachtel co-wrote, recreates classic air-combat using breathtaking computer animation. It has attracted a wide and enthusiastic following.
Among other History Channel documentary projects, Mr. Wachtel has written and produced episodes of Guarding America: The Air Force/ National Guard and The Coast Guard. He has also written for The Great Ships, Search and Rescue, The Royal Navy and Fly Past, which won the coveted Cine Golden Eagle Award.
Mr. Wachtel also wrote and co-produced an independent documentary feature illustrating the history of his famous alma-mater, Hollywood High School. It features many of the school's notable alumni, including: former U.S. Secretary of State, Warren Christopher and former Assistant Secretary of Defense, Richard Perle; Film Directors John Huston and Frank Darabont; Artist Beatrice Wood; Inventor of the transistor/Nobel Prize winner, William Shockley; Animator, Chuck Jones; Actors Lon Chaney, Jr, Fay Wray, Judy Garland & Mickey Rooney, Carole Lombard, Lana Turner, Sally Kellerman, Carol Burnett, Laurence Fishburne, Rita Wilson, John Ritter, Sarah Jessica Parker, Leighton Meester and many many others. Mr. Wachtel and his partners have donated all rights and royalties to Hollywood High where it helped fill the coffers of the school's scholarship funds.
In addition to documentaries, Mr. Wachtel has written over 100 episodes of dramatic television - with shows as diverse as Fox's live-action Young Hercules to such animated hits as PBS' acclaimed series Liberty's Kids as well as top Saturday morning action shows, such as: Tutenstein, Secret Saturdays, Heavy Gear, Static, Spider-Man, X-Men, Iron Man, Robo-Cop, Silver Surfer, The Avengers, Mortal Kombat, The Mask, Beast Machines: Transformers, Godzilla, Gargoyles and Wing Commander Academy. For younger viewers, he has penned many episodes of the pre-school hit, Clifford the Big Red Dog. He just completed scripting an animated feature film Twin Princes, an American-Korean underwater Lord of the Rings style epic.

Mr. Wachtel's script for Tutenstein won him an Emmy Award.
Mr. Wachtel has also written several live-action features, including Goddess of Death, which he also directed.
He is presently serving on the Steering Committee of the Animation Writers Caucus of the Writers Guild of America, as well as teaching screenwriting at UCLA. Wachtel is also a performing magician member of Hollywood 's Magic Castle.

***